Greg Dulli, nou disc amb The Twilight Singers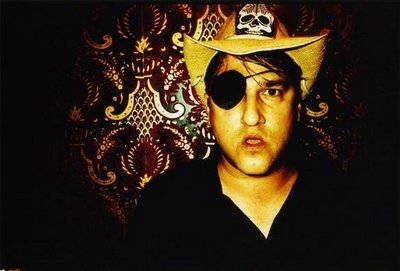 Pocs dies abans d'embarcar-se en la seva primera gira en solitari, que el portarà a Barcelona, Greg Dulli ha ultimat el que serà un nou treball de The Twilight Singers, que s'editarà a principis del 2011. Cinc anys desprès de l'edició de Powder Burns (2006), i l' aventura amb Mark Lanegan anomenada The Gutter Twins pel mig inclosa, The Twilight Singers tornaran a tenir vida amb un disc encara sense títol, però del que ja se sap que estarà format per 11 temes i que durarà 43 minuts. Segons paraules del propi Greg Dulli, la meitat d'aquest nou treball recordarà al so que de sempre de la banda; l'altra meitat és totalment sorprenent, amb sonoritats inèdites fins ara en el grup. El disc ha estat produït per el propi Dulli i hi apareixen com a col·laboradors Mark Lanegan, Ani di Franco, Joseph Arthur, Petra Haden i l'ex-guitarra de The Verve, Nick McCabe.
Per qui no pugui esperar, el grup ha fet públic un dels temes que formaran part del disc, Blackbird and the fox (amb la participació d' Ani Di Franco).
D'altra banda, el passat dia 8 d'octubre, Greg Dulli va inaugurar la seva gira en solitari a Nova Orleans, amb un repertori on no hi falten temes de The Afghan Whigs, The Twilight Singers o The Gutter Twins, a més de versions de Basement Jaxx, Bjork o Big Star.
Aquest va ser el set list:
St. Gregory
Powder Burns
God's Children
Blackbird and the Fox
The Lure Would Prove Too Much
Bonnie Brae
Lights Go Down (Basement Jaxx)
Let Me Lie to You
Forty Dollars
Decatur St
Step Into the Light
Gunshots
Hyperballad (Bjork)
If I Were Going
Summer's Kiss
Follow You Down
The Station
New Song
What Jail is Like
Candy Cane Crawl
Teenage Wristband
The Twilite Kid
Take Care (Big Star)
Us deixem amb Forty Dollars.
[youtube=http://www.youtube.com/watch?v=FSj3cg87Ylw]