The Gaslight Anthem presenten American Slang a la Sala Apolo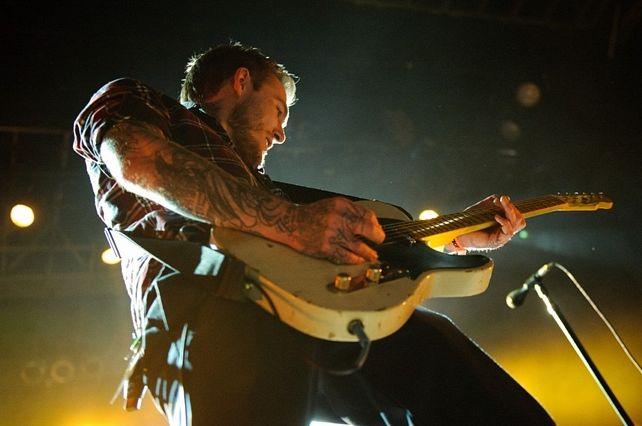 Són de Nova Jersei, representen el Jersey Shore Sound, admiren a Springsteen, però també admiren als Ramones, a Otis Redding, a Johnny Cash, a Stiff Little Fingers, a The Clash i als inoblidables The Replacements, segurament, una de les grans inspiracions del grup, juntament amb Mike Ness i el propi Boss. The Gaslight Anthem arriben a Barcelona, on presentaran a la Sala Apolo la nit del 7 de juliol el seu tercer àlbum, American Slang, un treball on el bo i millor del rock americà queda concentrat a través de deu pletòriques cançons que situen a la banda, o l'haurien de situar, com una de les noves referències de l'escena del rock 'n' roll.
Liderats per Brian Fallon, The Gaslight Anthem varen debutar al 2007, amb el notable Sink and Swim, en un treball que redundava en la vessant més punk-rock del grup, en un disc visceral i irresistiblement immediat, que evocava als primers Social Distortion, banda a la que s'ha de fer referència, per ser una influència constant. I així es demostra al seu segon treball, un dels millors del 2008, The '59 sound, on els aromes de White Light, White Heat, White Trash impregnen un àlbum formidable, de rock 'n' roll en estat pur, en una demostració de força i passió per una manera d'entendre la música. Qui es pot resistir a cançons com Great Expectations, Miles Davis and The Cool, The Patient Ferris Wheel o Even Cowgirls Get the Blues? Bruce Springsteen, Steve Van Zandt i Mike Ness varen ser alguns dels noms que es varen treure el barret davant d'aquest treball; el mateix Boss va participar a alguns concerts amb ells, com a Glastonbury 2009, i Ness va reclamar-los com a teloners per la gira de Social Distortion per Europa durant el mateix any. I al 2010, American Slang no només consolida a la banda amb un altre excel·lent treball que insisteix en un so i una passió tan autèntica com contagiosa, sinó que suposa l'eclosió definitiva del grup; el perquè, com no, està en les cançons: des de la imparable American Slang fins a We did it When We Were Young, no queda cap mena de dubte del nivell d'aquesta gent de New Brunswick, que amb cada disc, de moment, permeten, ventilar una mica les penes i les glòries, mentre arriba el dia de poder gaudir d'ells en directe.
I aquest dia ha arribat, perquè la nit del 7 de juliol, The Gaslight Anthem estaran sobre de l'escenari de la Sala Apolo. Una nit després de telonejar a Foo Fighters a Madrid, Brian Fallon, Alex Rosamilia, Alex Levine i Benny Horowitz donaran una classe magistral de rock 'n' roll per poc més de vint euros. Qui s'ho pugui permetre, i a més tingui passió per la música, que no s'ho perdi. Els més despistats, que es mirin aquests quinze minuts del seu concert al Rock am Ring d'enguany:
[youtube=http://www.youtube.com/watch?v=IiYpER-gLAw]