Wooden Shjips, psicodèlia a La [2] de l'Apolo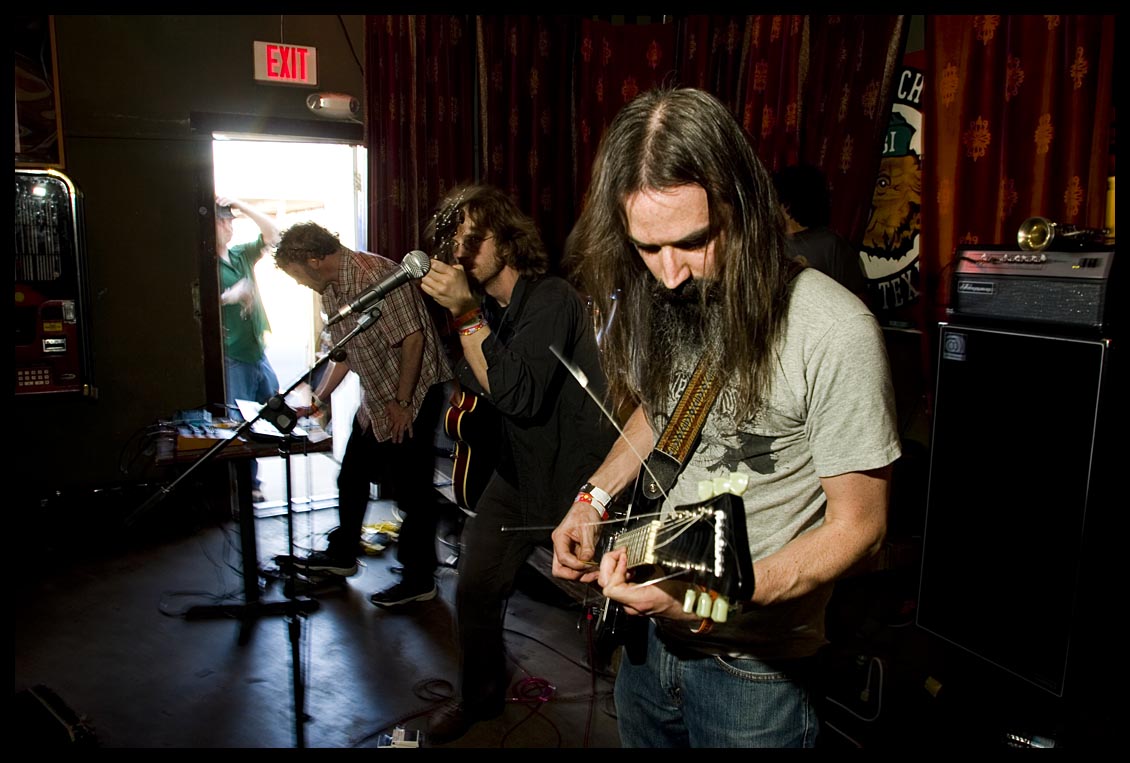 La banda de San Francisco torna a Barcelona. L'ú de desembre, Erik "Ripley" Johnson, Dusty Jermier, Nash Whalen, Omar Ahsanuddin, és a dir, Wooden Shjips, estaran a La [2] de l'Apolo, en un concert on no faltaran els temes dels seus dos àlbums, Wooden Shijps i Dos, i també dels seus dos recopilatoris de singles, Vol. 1 i Vol. 2. Entre les seves influències trobem a The Velvet Underground, The Doors, Soft Machine, Spacemen 3, 13th Floor Elevators, i a Suicide, per tant, la carta de presentació no pot ser millor. Més credencials: un directe atronador, unes cançons que evoquen el bo i millor del rock psicodèlic, una personalitat a prova de bombes, com varen demostrar en el Primavera Sound de fa dos anys, i encapçalant events com els referencials All Tomorrow's Parties (van tocar a l' ATP del passat mes de setembre, entre les bandes escollides per Jim Jarmsuch), Green Man, Austin Psych Fest o el Frisco Freak Out, cita que ells mateixos organitzen a la seva ciutat natal.
La banda recupera les textures de la tradició psicodèlica de la costa oest, on s'hi troben reminiscències clàssiques, so garatge, i pasatges flotants al més pur estil rock del desert. Excessius, carregats, densos, sorollosos, Wooden Shjips porten gairebé una dècada de guitarres distosionades i teclat hipnòtic a les esquenes. Temes com We ask to Ride, Dance, Death's not your friend, Motorbike, For so long, Loose Lips, Start to Dreaming ens transportaran allà on cadascú vulgui, perquè el poder hipnòtic i captivador dels californians quedarà palès l'esperat 1 de desembre del 2010.
[youtube=http://www.youtube.com/watch?v=trfBbddCg_Q]