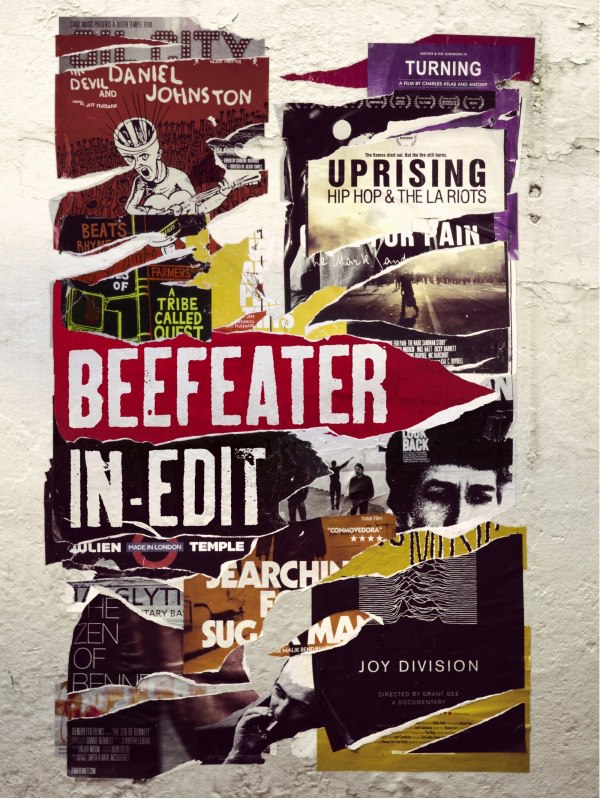 Del 25 d'octubre al 4 de novembre tindrà lloc la 10a edició del Beefeater In-Edit, el Festival Internacional de Cine Documental Musical de Barcelona. Els deu anys de vida s'han de celebrar, i els organitzadors del festival han presentat una edició amb algunes novetats. A les seccions ja conegudes i gaudides durant anys anteriors, les Oficials, Premis, Homenatge, Excedlents i les activitats paral·leles, i a part de les concorreguda Marató nocturna i l'esperat Mercat per professionals del sector, aquest any hi afegeixen una on veurem els deu millors documentals de música mai filmats (escollits d'una llista de 100 el·laborada en motiu del certamen), la Secció Fan, os es veuran alguns dels documentals més sol·licitats durant l'edició de l'any passat, i la secció Doc Alive, que consisteix en una sessió de documental més un concert en directe. Per rematar el tema espais i localitzacions, aquí teniu l'enllaç amb tota la info per no perdre's. Veiem més de prop de què va tot aixó: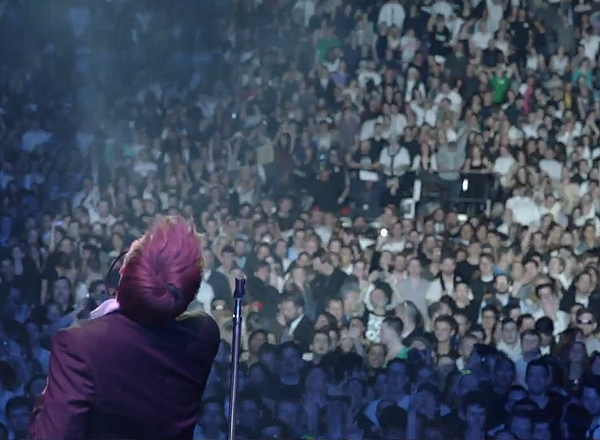 En aquest 10è In-Edit trobarem 62 pel·lícules dividides entre les diferents seccions. A la Secció Oficial Internacional trobem títols com Art Will Save The World. A film about Luke Haines, Don't Follow Me (I'm Lost). A Film About Bobby Bare Jr., Gozaran – Time Passing, Grandma Lo-Fi: The Basement Tapes of Sigrídur Níelsdóttir, I Am Not a Rock Star, Searching for Sugar Man, Shut Up and Play the Hits, Sunset Strip, The Punk Syndrome i Uprising: Hip Hop and The LA Riots. A la Secció Ofical Nacional A Film About Kids and Music. Sant Andreu Jazz Band, Adrià Puntí i Conxita Badia no existeix. A la Secció Premis trobem Last Days Here, Los Bunkers. Un documental by Sonar i Vou rifar meu coração. A l'Homenatge, aquest anys dedicat a Julien Temple, trobem els seus films Glastonbury, Glastopia, Joe Strummer: The Future Is Unwritten, London – The Modern Babylon, Oil City Confidential. The Dr. Feelgood Story, Paul Weller: Find the Torch i Requiem for Detroit?. A l'Excedlents hi estan programats 33 Revolucions: Senior i Refree, Barón Rojo. Larga vida al Rock&Roll, Beats, Rhymes & Life: The Travels of A Tribe Called Quest, Cure for Pain: The Mark Sandman Story, Je Suis Venu vous Dire… Gainsbourg par Ginzburg, Jimmy Rosenberg – the Father, the Son & the Talent, Lang Lang – The Art of Being a Virtuoso, Lawrence of Belgravia, Marglytta. A Music Documentary Based on Litoral , On the Fly: Cecil Taylor, Ornette: Made in America, Planet Rock: The Story of Hip Hop and the Crack Generation, Produced by George Martin, Quadrophenia: Can You See the Real Me?, Something From Nothing: The Art of Rap, The Zen of Bennett, Tropicália, Turning i Under African Skies. I això no és tot, encara hi ha més seccions. A la Top 10/100 veurem Don't Look Back, I Am Trying to Break Your Heart: A Film About Wilco, Instrument, Let's Get Lost, Gimme Shelter,Stop Making Sense, The Devil and Daniel Johnston, The Filth & The Fury, The Last Waltz i This is Spinal Tap; a la Sección Fan es passaran 1, 2, 3… Standstill, Joy Division, Quiero tener una ferretería en Andalucía, Sigur Rós: Heima i The White Stripes: Under Great White Northern Lights; a les Sessions Especials The Rolling Stones Charlie is My Darling – Ireland 1965 i l'esperat In-Edit. Get What You Want, documental sobre aquests deu anys de Beefeater In-Edit; i a les Marató Nocturna, Hungarian Rhapsody: Queen Live In Budapest '86, The Chemical Brothers: Don't Think i The Doors: Live at the Hollywood Bowl.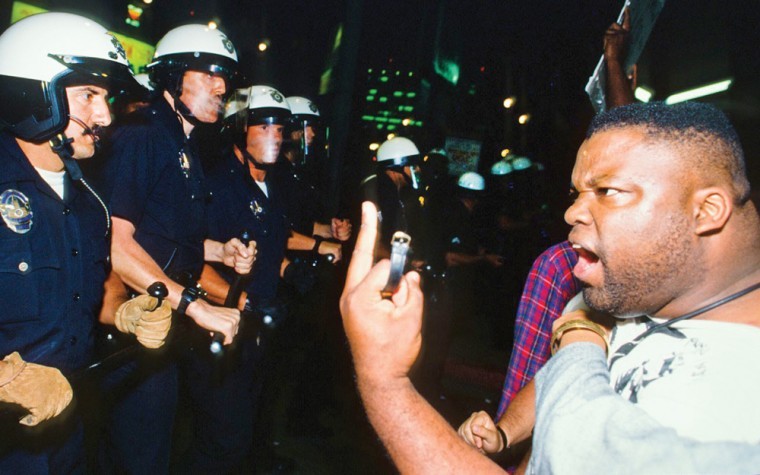 Ja tenim aquí una nova edició d'un festival que combina la passió pel Cinema Documental i per la Música des de l'amor i el sentiment cap a l'art i l'ofici, i un any més, arriba a Barcelona ple de films, propostes i activitats que han de servir per fer encara més gran l'estimat i esperat Festival Internacional de Cinema Documental Musical de Barcelona. Que comenci la IN-EDIT MANIA!
Other Articles