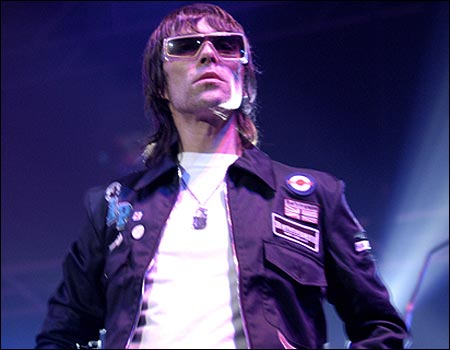 Aquest país va passar de no tenir cap festival de música pop/rock a, com no podia ser d'una altra forma, una superpoblació d'aquests. Amb el temps molts d'ells han acabat per desaparèixer i la resta s'han convertit en autèntics fenòmens de l'estiu, ja sigui gràcies a un sponsor o a la gran qualitat musical que presenten la majoria d'ells.
A dos mesos vista de l'inaguració d'aquesta nova temporada festivalera, que obrirà com cada any el Primavera Sound, la gran majoria d'ells ja han començat a presentar els artistes que formaran part dels seus cartells. A continuació us detallem els noms més importants, dels que s'han anunciat de moment, que formaran part dels cartells dels cinc festivals més importants: Primavera Sound, Azkena Rock Festival, Sonar, F.I.B. i BBK Live.
PRIMAVERA SOUND (BARCELONA 27/28/29/ Maig 2010) : Pixies, Pavement, Wilco, The Charlatans, The Fall, Sunny Day Real Estate, Superchunk, Pet Shop Boys, Dr. Dog, Gary Numan, The XX, Broken Social Scene, Built to Spill, Marc Aldmon, Low, Mission of Burma, The New Pornographers, Spoon, Beach House, Atlas Sound, Black Lips, Hope Sandoval & the Warm invention, Lee "Scratch" Perry, Polvo.
SONAR (BARCELONA 17/18/19 Juny 2010): Air, The Chemical Brothers, LCD Soundsystem, Dizzee Rascal, 2manydjs, Hot Chip, Fuck Buttons, Broadcast, The Sugarhill Gang, Delorean, The Pinker Tones, Plastikman, Aeroplane, Zomby, Matthew Herbert's One club.
AZKENA ROCK FESTIVAL (VITORIA-GASTEIZ 24/25/26 Juny 2010): Kiss, The Hives, Chris Isaak, Drive By- Truckers, The Damned, Imperial State Electric, The Saints, The Jim Jones Revue, Black Lips, El Vez, Toilet Boys, Gov't Mule, Airbourne, The Hot Dog!, Teddy Thompson i Kitty , Daisy & Lewis.
BILBAO BBK LIVE (BILBAO 8/9/10 JULIOL 2010): Pearl Jam, Slayer, Alice in Chains, Faith No More, Manic Street Preachers, Paul Weller, Rammstein, Bullet For My Valentine, Raise Against, Jet, Dropkick Murphys.
F.I.B. (BENICASSIM 15/16/17/18 JULIOL 2010): The Prodigy, Ian Brown, PiL (amb Johnny Lyndon), Kasabian, The Specials, Dizzee Rascal.
[youtube=http://www.youtube.com/watch?v=i2V_ZT-nyOs]
Other Articles