Grinderman, caps de cartell del Primavera Sound 2011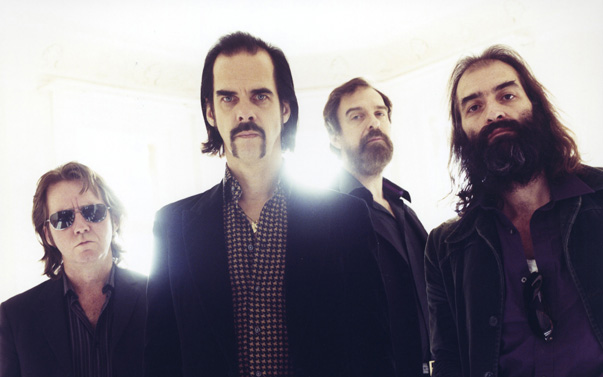 La banda de Nick Cave, Warren Ellis, Martin P. Casey i Jim Sclavunos, seran els grans caps de cartell de la nova edició del festival Primavera Sound, on presentaran el seu nou treball, Grinderman 2, un dels grans discs que ens deixarà aquest 2010. El record que ens varen deixar en l'edició de fa tres anys després dels meteòrics cinquanta minuts de concert és immillorable; els temes del primer àlbum, Grinderman, encapçalats per No pussy blues i Honey bee, van pentinar a tots els assistents. Amb dos discs publicats, els vint-i-dos temes que porten la firma dels quatre trituradors, i sobretot, l'actitud i maneres de la banda, són arguments més que suficients per pronosticar que el concert de Grinderman serà un dels moments musicals de l'any.
A part de la confirmació de Grinderman, també s'han anunciat ja les bandes que formaran part de l'escenari Pitchfork: The Walkmen, Ariel Pink's Haunted Graffiti, Twin Shadow, Das Racist, Gang Gang Dance, Male Bonding, Cloud Nothings, The Fresh & Onlys, Julian Lynch, Games, Emeralds i Aias.